TOP PEG – Underground Cable Show
TOP PEG was an underground cable access show that aired on the New York City's Manhattan Neighborhood Network in the mid 90s. The subject matter of the shows varied from comedies and surreal experiments, to documentaries and music. The show was written and produced by...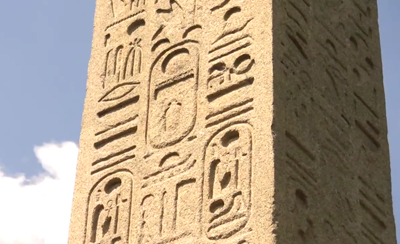 Hidden Alignments Documentary – NYC Masonic Obelisks
This is a short documentary about the curious alignments of a few Masonic Obelisks in New York City. A transcript of the work in progress is below. Google Earth still needs to update the geometry for Cleopatra's Needle in Central Park. as it still has the scaffolding on...
Red National 60 Sheets (excerpt)
Chinese Girl at counter with little tiny padlocks. 10 layers of peeling paint on subway column. Broke up fight on platform between two businessmen. Kids compare wrong notes about atomic disasters. People sleeping outside church in car. There will be a day when people live…